1477. A flare gun from the 1940's, made by the Van Karner Chemical Arms Corp., model VK-M12: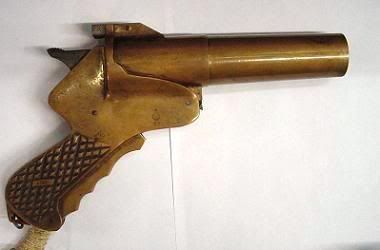 Larger image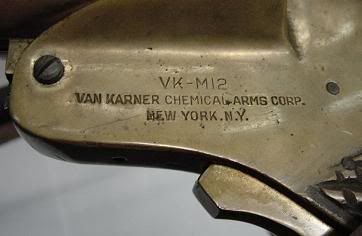 1478. A cabinet scraper, it's missing the blade, which looked similar to the large rectangular ones on
this page
, the wooden piece fits on top of the blade for use as a handle.
This tool can be seen in the
Dictionary of American Hand Tools
, it's listed under scrapers on page 416.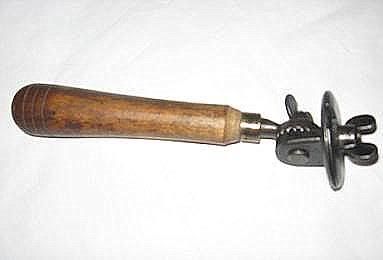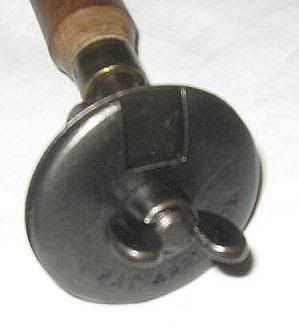 1479. Radio tube shields from the 1950's.
Larger image
1480. A wall mount
forward seat
saddle rack.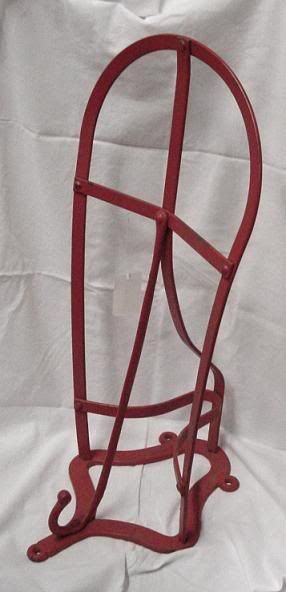 1481. A homemade
downrigger
weight used for fishing in deep water: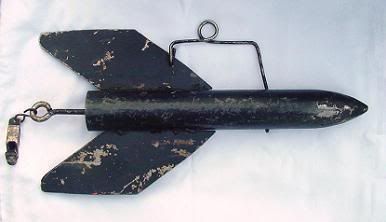 1482. A rack from a hardware store for selling
Gates
Belts: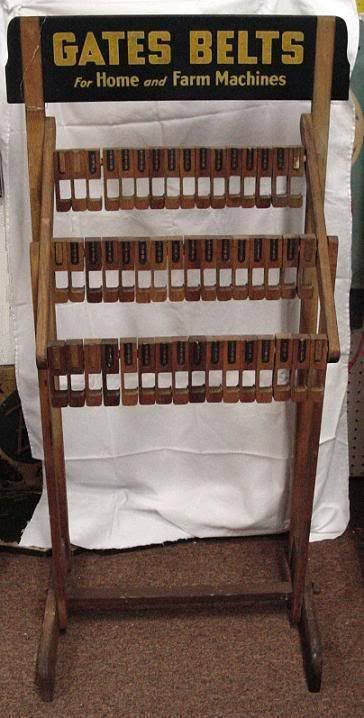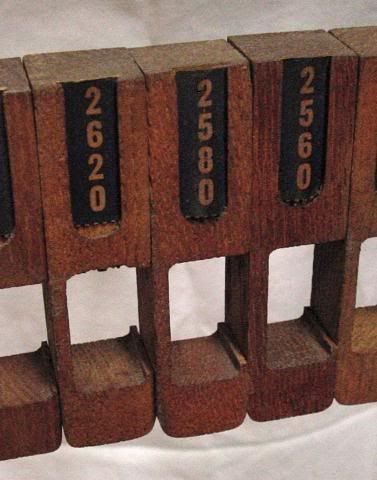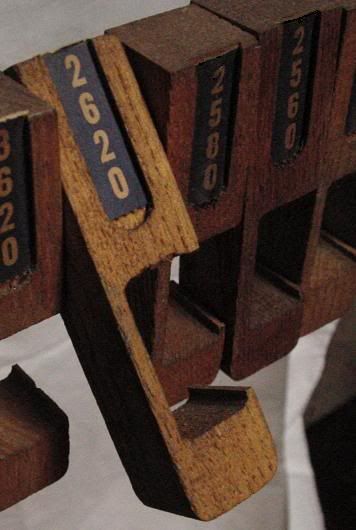 Updates:
1400. This tool was used by a shoemaker for forming the shank during the second lasting operation, patent number
1,486,801
.
1437. According to the book
Gun Tools: Their History and Identification
, this is a British Pattern No. 4 Privates' Tool, c. 1859.
1452. The patent number for this bit gauge is
772,211
.
Thanks to Ron White, Mid-West Tool Collectors "Whats Its?" chairman, for the above updates.
1473. Last Saturday someone provided the answer for this one, it's a
beveling band
used in pipeline welding, it would be clamped to one of the pipes being welded together, and in the case of automated welding, a motor-driven apparatus with multiple welders is clamped to the band, and then travels along it, and around the outside of the pipe, as seen in
this video
.
To submit photos, send them to the address in my
profile
.
Last week's set is seen below,
click here
to view the entire post.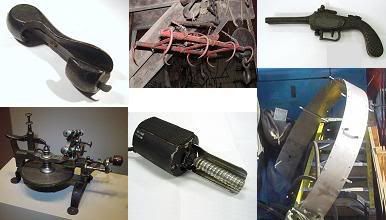 Black Ops Pro Tips
More discussion and comments on these photos can be found at the newsgroup
rec.puzzles
.